Driver Cages and Employee Access for Berry Plastics | Case Study
Driver Cages and employee access cases are frequently used by businesses to increase their security measures. The cages we sell at WireCrafters keep unauthorized personnel such as delivery people, truck drivers, and other non-employees from wandering your facility. Our employee access systems ensure that only employees or people with proper identification have access to freely enter/exit your facility. Today we want to share a recent project we completed installing both safety solutions.
Dealer Name:
Materials Handling Enterprises Inc.
Customer (End User):
Berry Plastics- Brookville, PA
Product Purchased from WireCrafters:
Driver Cages
Other
Driver Cages and Employee Access
WireCrafters Driver Access Cages are a simple, cost-effective way of controlling access to distribution centers, buildings, or factory floors. Building access is controlled by surrounding building entry doors with our wire mesh partitions and custom locking systems. This confines truck drivers and other visitors to defined areas. Driver Access Cages can be ordered in any size and may be built free-standing or anchored to existing building walls.
Not only do our cages provide added security for employees and visitors, but also for your property and equipment as a whole. These driver cages are a part of our partitions and cages  product category.
Product and Solution
We were able to provide the customer, Berry Plastics of Brookville, PA, better access control and safety for their warehouse through the use of our wire partition driver cages and employee access equipment. We worked through our dealer, Materials Handling Enterprises Inc.
Our driver cages provided Berry Plastics with the security solutions they needed to keep LTL drivers out of their main warehouse area. In addition, we provided their employees with key cards for standard access to authorized areas within their warehouse.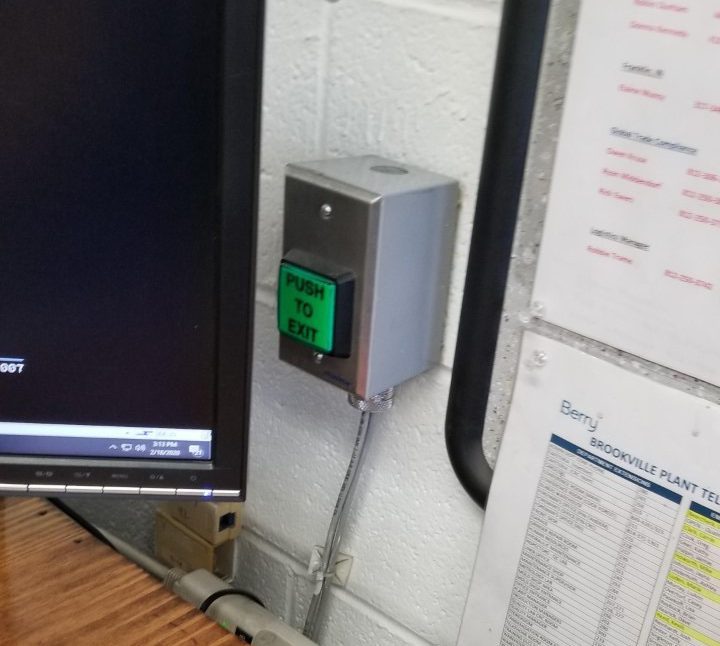 Why Choose WireCrafters?
When asked why Berry Plastics chose to use WireCrafters to meet their organizational needs, they accredited it to multiple factors. They found our products easy-to-install, no matter your current equipment setup. In addition, they said we provided a variety of door options such as welded wire vs. woven. We had previously worked with Berry Plastics for a wire RackBack® product and they were satisfied with their first experience with us.
We were honored to work with both companies for this project and look forward to helping them with any of their future safety, security, and storage needs.
If your company is in need of any driver cages or similar solutions, we would love to help! Request a quote from us today for free!