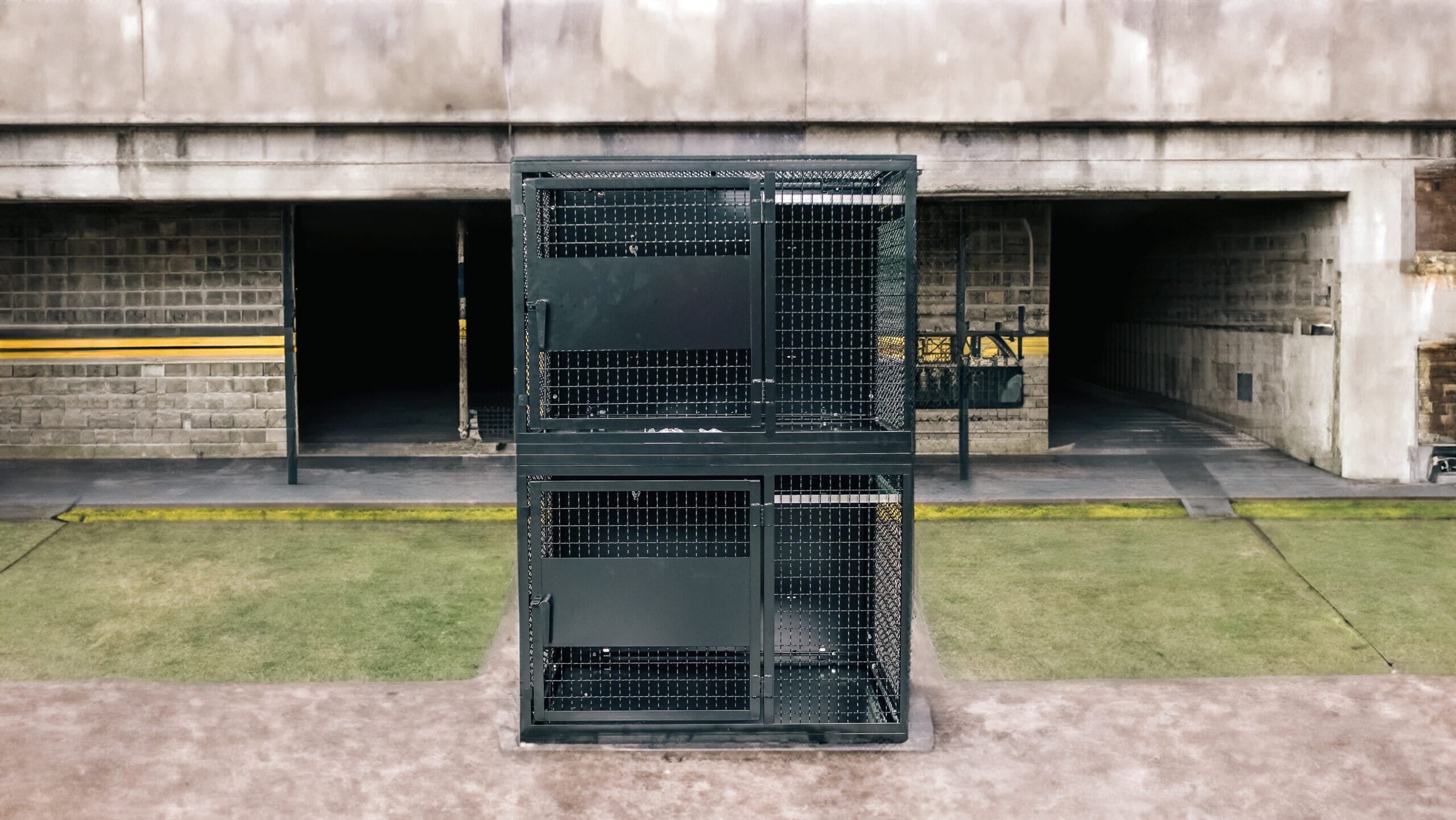 Welcome back to another insightful episode of "Mondays with Milt." This week, we're excited to take you on a journey to the heart of our operations — the production floor.
We're stationed in the assembly area where our diligent team is putting together robust, stackable lockers destined for a military base. These are not your average lockers, they're designed with a convenient double-tier system. With this design, each member of the military base is afforded a personal locker, providing much-needed secure storage.
One unique feature of these lockers is their stackability. This isn't a fixed format; they can be unbolted and unstacked from one another as per the changing needs of the users. This flexibility offers adaptability and efficient use of space — crucial elements in a dynamic environment like a military base.
As you take a closer look, you'll see our team members meticulously affixing coat hooks for clothing items. These lockers also incorporate a shelf placed near the top, providing ample space to store a variety of personal items.
One of the standout features of these lockers is the three-point locking handle. As you rotate the handle, it latches in at the bottom and top, and you then secure it with a padlock. This mechanism transforms these lockers into highly secure storage solutions.
In our current production run, we have approximately 168 of these lockers, all soon to be dispatched to the military base. Each locker, designed and assembled with precision and care, will be the personal, secure space of a military base member.
This week's journey into the world of locker assembly, the intricacies of design, and the art of production has been a fascinating one. Tune in next week for more insights from the production floor. We look forward to taking you along on our ongoing journey of innovation and commitment to quality.
Stay tuned to "Mondays with Milt" for more behind-the-scenes tours and the latest updates from our production floor!