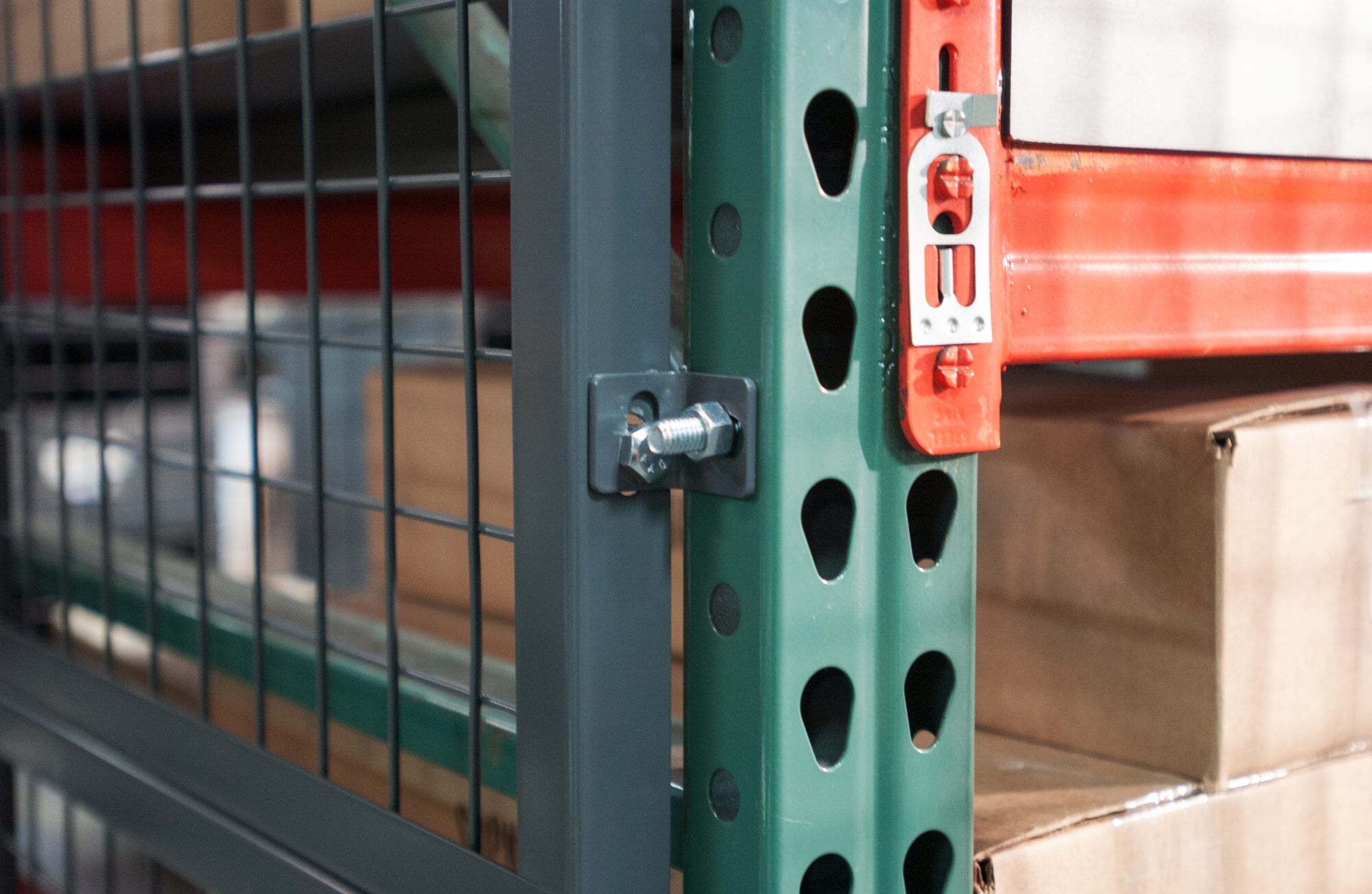 RackBacking: Improving Your Warehouse Safety
Warehouses benefit from comprehensive pallet rack backing. From guest and employee protection to falling item prevention to keeping everything in place, improving your warehouse safety is made simple with WireCrafters RackBack® pallet rack backing panels.
Guest and Employee Safety
WireCrafters RackBack pallet rack backing panels prevent spillage and stop items from falling into aisleways. The rack back systems prevent employees and guests from the risk of pallets and products falling from upper areas. Welded wire mesh creates a barrier between your products and human capital for heightened warehouse safety. 
Product Protection
Keeping products safe is essential. You can protect your products and reduce the risks of crushing or deformation with proper pallet stacking systems. The WireCrafters RackBack system limits single-item removal from your pallets, so the structure remains sturdy. And boxes that are disrupted by movement around the area are protected by the panels. 
Clean Environment
Cleanliness is key for warehouse safety. RackBack pallet rack backing helps you keep your facility clean. The added stability that the system provides makes stacking and storing products safe and easy for the facilities that use it because it delivers a professional, organized solution for your rack system that keeps your products exactly where they need to be.
The WireCrafters Difference
WireCrafters knows that safety is no accident. Our RackBack systems offer advanced safety solutions for warehouses that employ palletization. But what makes them stand out from the rest?
RackBack key features make the panels a top choice for warehouse facilities. When you choose a RackBack system, you get extra rigidity. Flat steel stiffeners welded behind mesh allow you to stack panels one on top of the other to reach desired height. And "Above the Top" mounting allows panels to extend above the top rack beam.
With multiple attachment points and offset brackets allowing loads to overhang rack beams, you can customize the units to your specific needs. And the RackBack angle frame design gives the installer clear access to hardware for speedy installation. 
Plus, with WireCrafters, you get more for less. Did you know that RackBack rack protection panels are competitively priced with less effective pallet rack netting style backing? Get your free quote today, and see how WireCrafters RackBack systems can elevate your warehouse safety standard.