RackBack Panels: The Ultimate Solution to Prevent Falling Inventory
Warehouse and storage facilities have a constant need to keep their products and personnel safe. One of the major concerns in these facilities is the risk of items falling from pallet racks, which can lead to serious injuries and damage to the products. To mitigate this risk, RackBack® safety panels have been designed to mount directly to pallet racks and prevent falling items.
Here are some of the key benefits of installing RackBack® pallet rack backing panels in your facility:
Improved Safety and Security
RackBack® safety panels help protect personnel and contain inventory by preventing items from falling off the pallet racks. These panels are made of 2" square 10 gauge welded wire mesh and 1-1/4" x 1-1/4" x 13 gauge angle frame, which makes them strong and durable.
Quick and Easy Installation
RackBack® safety panels are designed for quick and easy installation. The panel frames feature pre-drilled mounting holes. Line these up with your offset brackets and tighten your hardware. Additionally, WireCrafters stocks standard size panels that ship within 48 hours of order. Custom sizes are also available to meet specific facility needs.
Versatile Design
RackBack® safety panels are available in various sizes and configurations to fit any warehouse or storage facility. They can be installed in one-foot increments ranging from 1' to 10' wide, and the panels come in 4' and 5' heights. WireCrafters also offers an "Above the Top" kit that allows panels to extend above the top of the rack beam.
Complete Enclosure Solutions
In addition to the standard RackBack® safety panels, WireCrafters also offers complete enclosure solutions that consist of panels on the back and ends with access doors on the front. These enclosures are designed to secure and control high-value inventory and come with a hinge and slide door available with padlock lugs. Custom size doors are also available to meet specific facility needs.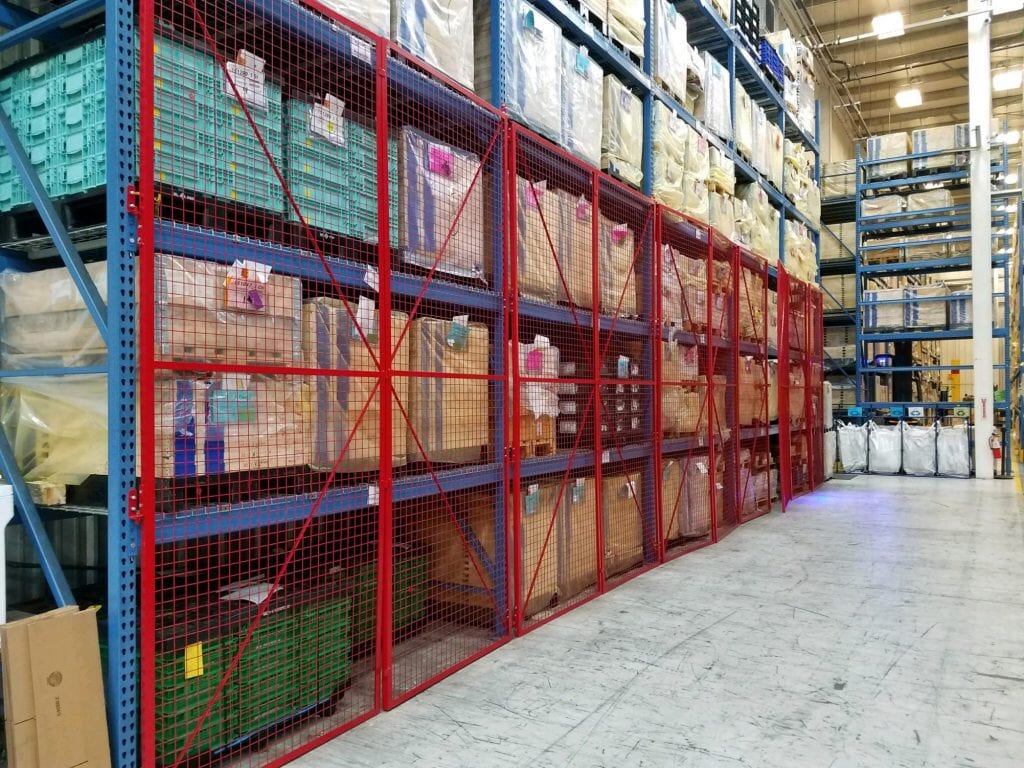 Cost-Effective Solution
Investing in RackBack® safety panels is a cost-effective solution that can help prevent costly accidents and damage to inventory. By preventing falling items, RackBack® safety panels can help reduce the risk of injuries to personnel and damage to products, ultimately saving time and money.
RackBack® safety panels are an excellent solution for improving safety and security in warehouse and storage facilities. With their modular design, quick installation, and versatile sizing, these panels can be customized to meet the specific needs of any facility. By preventing falling items, RackBack® safety panels can help improve the overall efficiency and productivity of a facility, ultimately leading to cost savings and a safer work environment.