Equipment for Axe Throwing
Steel City Indoor Karting operates an indoor track featuring state-of-the-art all electric go-carts for locals and visitors alike to enjoy in Monroeville, Pennsylvania. They also offer axe throwing where participants aim an axe at a specific target. As you might imagine, specific axe throwing equipment is involved, especially to do the activity safely. For this location, our wire partitions now play a role.
Dealer: Cranston Material Handling Equipment Corp.
End User: Steel City Indoor Karting
Product: Wire Partitions
Problem and Solution
Steel City Indoor Karting needed fencing to create protective barriers between recreational axe throwing lanes. Contestants step into the lanes between two of the fences to throw their axes at the target.
This is not only a smart system to use considering the actions taken by customers of this recreational activity, but the karting business's insurance company required the barriers between the lanes in order to provide liability insurance.
WireCrafters partnered with Cranston Material Handling Equipment Corp – a dealer in Pennsylvania – to provide a smooth installation. At the customer's request, we were able to include framing on top of the fence panels to allow the customer to mount camera's in order to help assure the participants where following the company's safety procedures.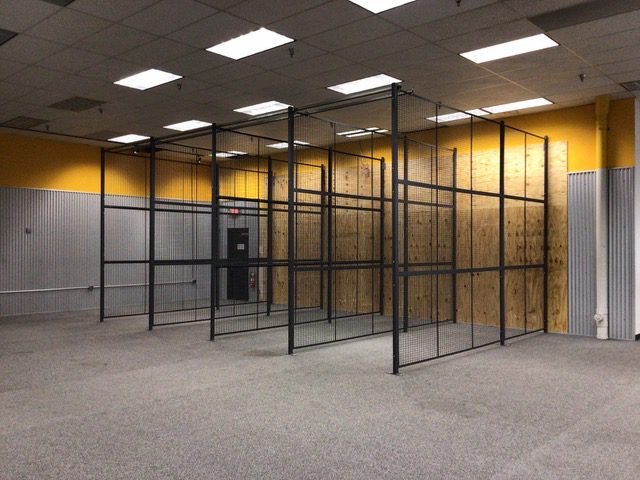 Why Choose WireCrafters?
When inquiring about what led the dealer and end user to WireCrafters products, their feedback was, "Because they are a stellar company!! Seriously, the customer chose WireCrafters because they wanted quick delivery." They wanted the cages in place for the beginning of the summer season when kids would be off school and looking for entertainment.
We were excited to partner with Cranston and to provide for this fun business. It is another great example of the unique uses for our wire products. Although safety is no laughing matter, our equipment can be used for fun and games! Most often, our partitions are found in industrial facilities or warehouses for material handling organizations, but there are so many outside-of-the-box ways we can help. Let us know if you have an idea or a need for your business today!