Project: Ideal 55 Wine Storage Lockers in Hollywood, California
About Ideal 55
Ideal 55 is a state-of-the-art wine storage facility with several locations throughout California. Their mission is to provide complete access to secure wine storage in conveniently located facilities. Clients lease out wine storage lockers with Ideal 55 and have unique access to their stored wine every day, all day throughout the entire year through Ideal 55's state-of-the-art electronic entry and exit system. Ideal 55's clients can choose self-storage to full-service storage, which includes shipping services, inventory management, and consulting.
Why WireCrafters Was Chosen
Ideal 55 needed a high level of customization due to their facility's ceiling heights, columns, and other structural restraints. We were able to work with them in creating custom storage lockers for wine cases that provide easy access with wide doors and shelves with the proper depth. Since it is a refrigerated facility, the partitions also had to be durable and with the appropriate coating.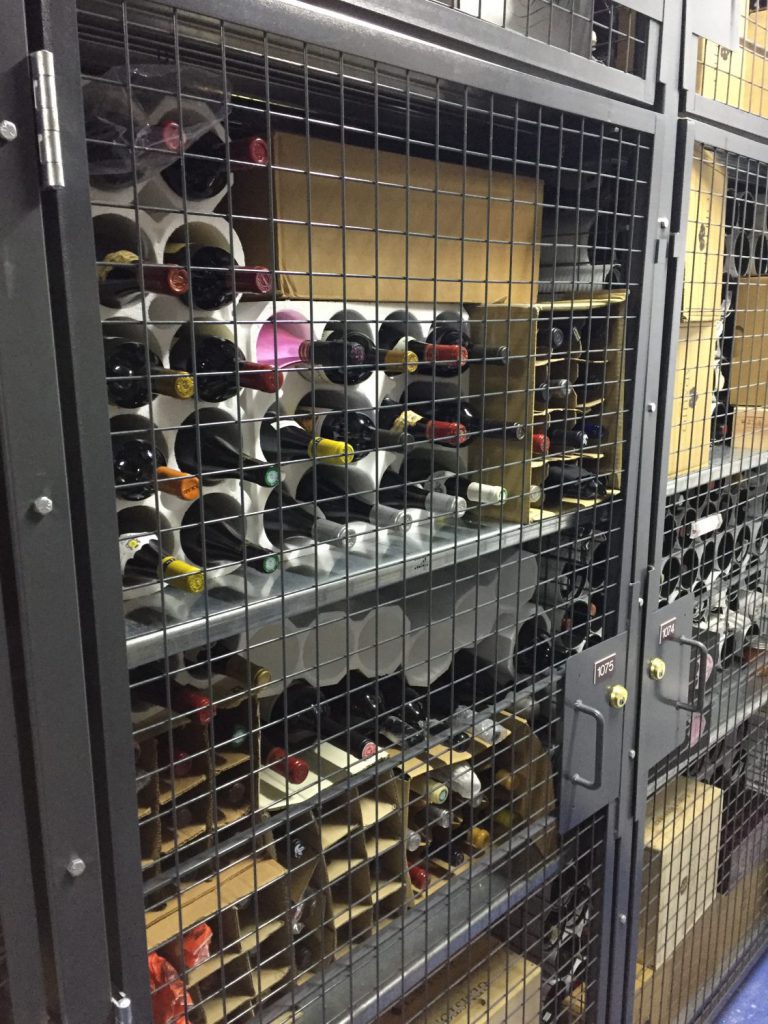 Working with WireCrafters for a Customized Wine Storage Facility
Even though Ideal 55 is located across the country, we were able to easily work with them through the exchange of drawings. This allowed for even further customization and adapting to the various obstructions and building requirements.
Our lockers are tough enough to withstand the weight and temperature control settings required to store the wine. Ideal 55 keeps their storage areas a cool 55 degrees with controlled humidity levels between 60-70%. Hence, the lockers had to withstand humidity and corrosion, which is vital for this unique storage.
When asked what it was like working with WireCrafters, Ideal 55 said, "It was a treat to work with WireCrafters for this specialized project!"
We enjoyed working on this project and look forward to seeing more unique applications for our wire partitions. If you have an interesting application for our products, comment below or reach out. If you want to see more of our Case Studies - read them here.