WireCrafters Universal Door | Product Spotlight
WireCrafters Universal Door
The WireCrafters Universal door design allows it to be hinged left or right. It also has the ability to swing in our out. Contained in a #14 GA steel box, it can be fitted with our Cal-Royal Pioneer SL-Series lever handle, which is stocked and available. We also offer a Schlage L-Series and Corbin Russwin ML2000 Series. Below, you can see a video with Milt Tandy and Aaron Eubank discussing the Universal Door.
Cal-Royal Pioneer SL-Series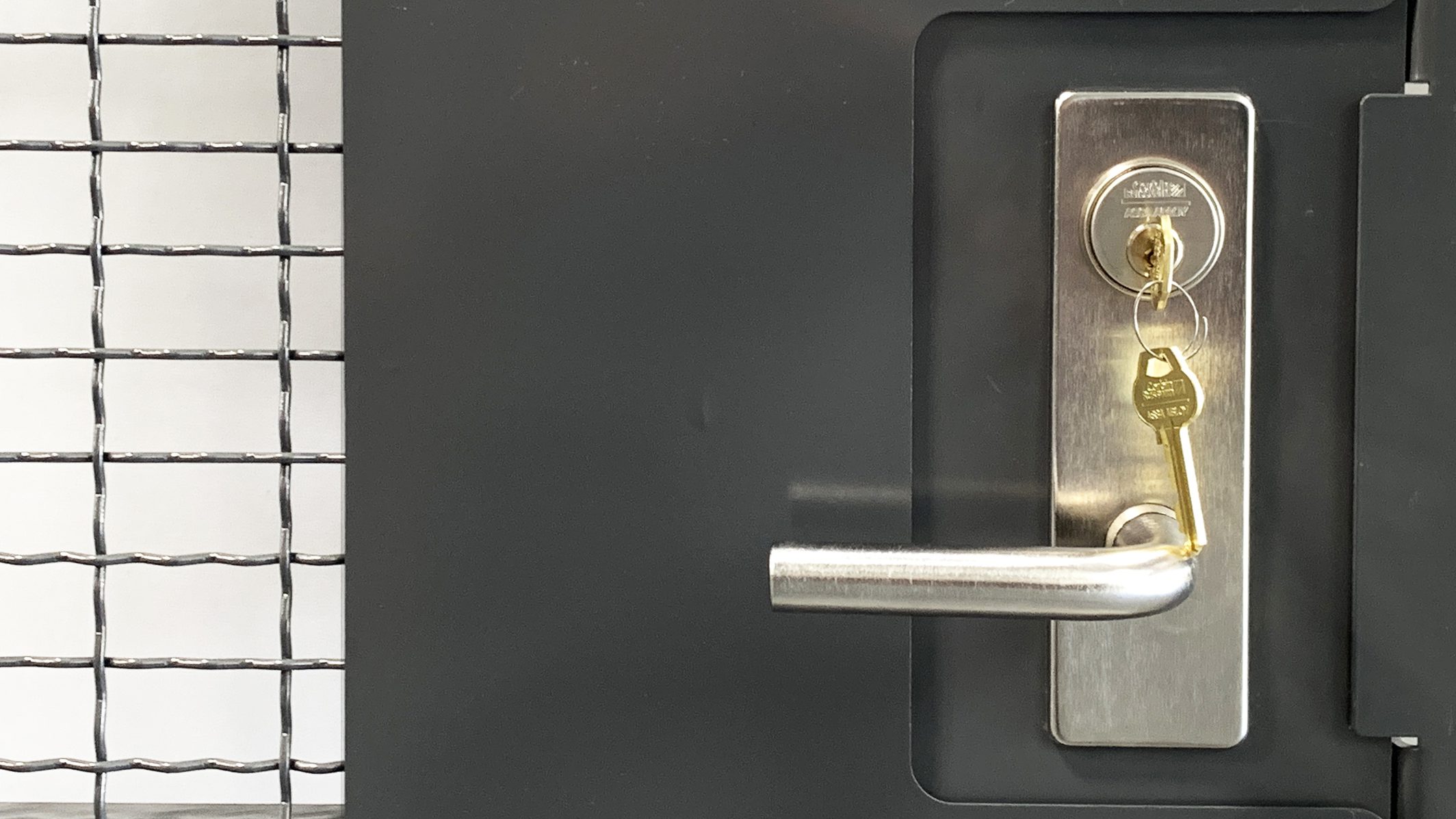 Corbin Russwin ML2000 Series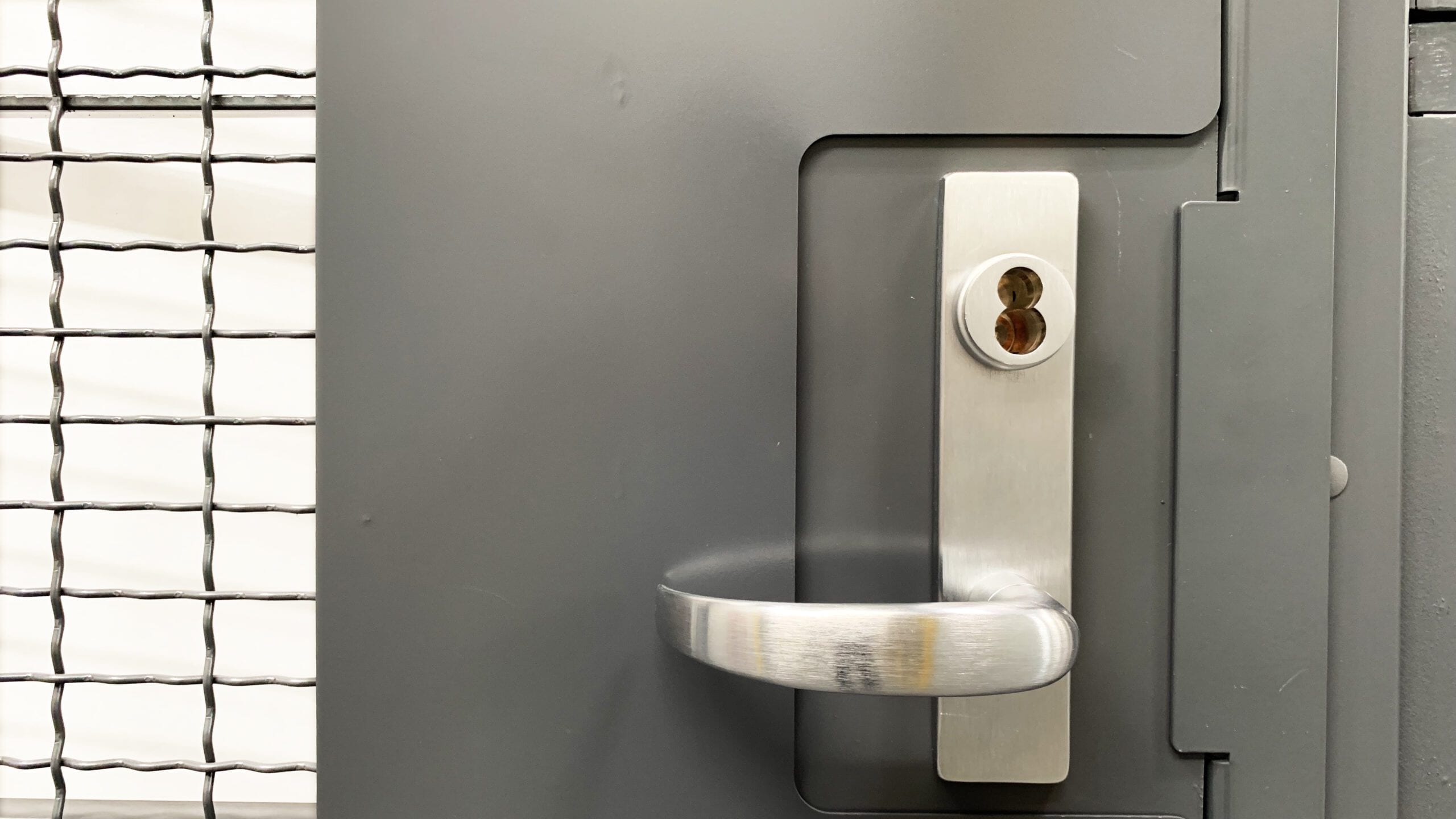 More Information
A standard WireCrafters hinge door either comes with a padlock lug and the customer provides their own padlock or a built-in mortise key lock.
Typically the person entering the partitioned area inserts the key and then grabs the wire mesh and pulls the door open. However, a door handle is a much cleaner, aesthetically pleasing, option to provide your customer.
Door levers counter the drawback of doorknobs when it comes to the strength and dexterity of the user.