WireCrafters Wire Partition Cage Helped This Agricultural Company
WireCrafters wire partition cage is the ideal solution to your storage needs. Whether you need a 1-sided, 2-sided, 3-sided, or fully enclosed 4-sided cage, our custom capabilities will meet your needs. Tiger Corner Farms, an agricultural growing company purchased a 3-sided and 4-sided storage enclosure from WireCrafters. To learn more about these projects and see pictures, keep reading below.
Dealer: Paul Walker from Custom Equipment Company
Project: Wire partitions for Inventory Storage
Problem and Solution
Custom Equipment Company, one of our dealers, found Tiger Corner Farms in need of a storage area for one of their warehouses. Tiger Corner Farms had reached out to them after seeing some of their cage offerings on the CEC website. Paul Walker, an inside sales rep at CEC, immediately recommended WireCrafters wire partition as the best solution. Paul then contacted Garry Yuen, a regional sales rep for WireCrafters. Garry promptly sent over a quote for an 8'x8'x16' 3-sided cage with double sliding doors. As you can see below, Tiger Corner Farms accepted this quote and purchased the enclosure from WireCrafters.
Another Wire Partition Purchase
Tiger Corner Farms was so pleased with how the job turned out, they hired Custom Equipment Company for a second job. This time, they purchased a 4-sided cage enclosure, seen below. Unlike the first cage, this 54'x68' cage was much bigger. This enclosure also included a 10' sliding door.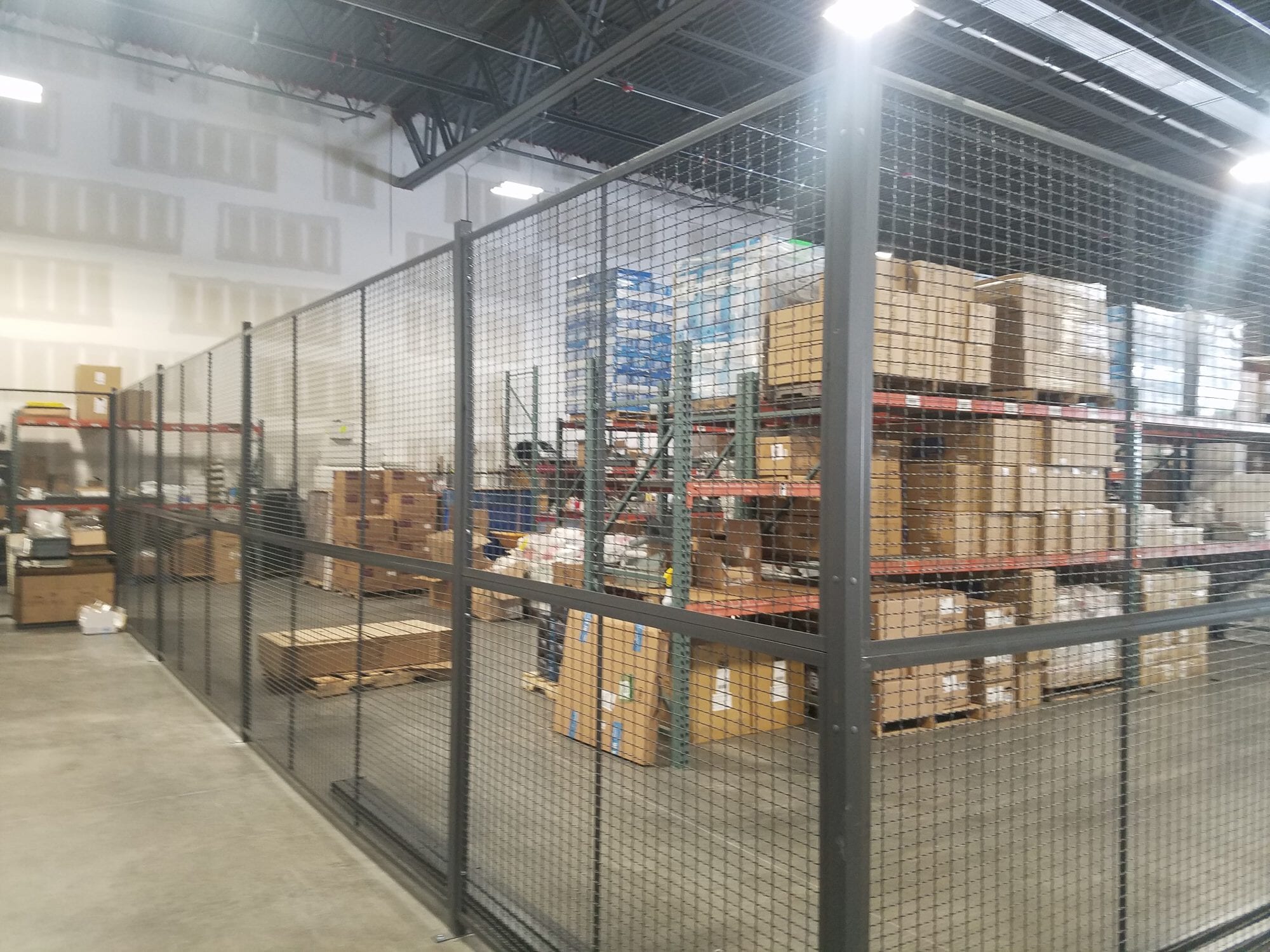 Better Than Brand X
Overall, Tiger Corner Farms was pleased with their experience with WireCrafters. They commented on the exceptional customer service and the quality of the products they received. Paul, of Custom Equipment Company, says that the Farms plan to purchase more enclosures as they grow as a company. "They [Tiger Corner Farms] currently have another type of wired enclosure that was previously installed and there is no comparison between the WireCrafters Product versus brand X. They absolutely love the results from the WireCrafters enclosure they received. Not only by it being a higher quality of materials, but also the ease of installing."
If you need something enclosed in your warehouse, give WireCrafters a call at 800-626-1816 or click the banner below for your free quote.