In this episode of LEAN Manufacturing, Chad discusses a new way for cabinet organization by our lasers in the shop.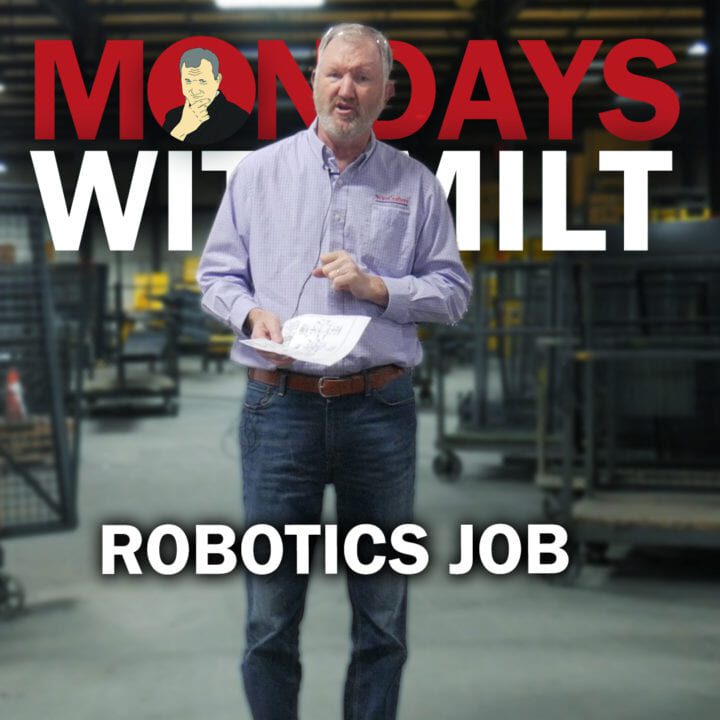 We found some sheet metal used for protecting robots in the staging area. Take a look at this episode of Mondays With Milt.
When protection is the priority but easy access is also required, our Lift Out Kits are an obvious solution with our guard rail.