Data Centers continue to grow each year. This means that IT budgets need to increase to help with security. Below, see how WireCrafters can help keep your data center secure and organized.
It Lays Out a Path for the Future
Perhaps the most important benefit to an organized data center has not to do so much with the present, but more in regards to the scalability in the future. The wire partitions and server cages offered by WireCrafters, for example, are designed to make reconfiguration possible at a moment's notice. As your needs change or when the time comes to add additional servers, you'll already have a system in place to easily do so. You'll spend less time worrying about where components need to go and more time properly utilizing the components themselves.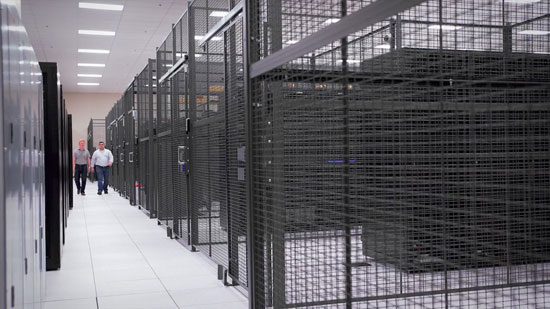 The Power of Being Proactive
One of the major benefits of keeping an organized data center has to do with how it allows you to focus your time on the areas that matter the most; namely, being proactive about maintenance. If your data center is logically organized, clean, and properly maintained, you'll be spending less time trying to make sense of everything and more time on thorough and regular inspections.
It Lets You Step Back and Look at the Bigger Picture
Another major benefit of keeping an organized data center has to do with how it allows you to focus your attention on the matters that are most pressing. Instead of spending time trying to make sense of which cables go to which equipment, you can instead turn your attention towards the rotation of equipment to better optimize not individual items but your entire data center as a whole. An organized data center also puts you in a better position to single out components that need to be replaced, allowing you to take the steps to do so before they negatively affect everything around them.
It Can Help Streamline Your Workflow
Another massive advantage to keeping a clean and organized data center has to do with the idea of working "smarter, not harder." The server cages offered by WireCrafters, for example, do a lot more than just separate your servers and keep things organized. They also support the free circulation of air from your building's HVAC system, helping to maintain proper temperatures. They allow for easier cable bundling, making installation, removal, and routine maintenance more straightforward. They allow for the free circulation of light, creating a safer environment for your employees, as well.
Stay Secure
With our server cages having a modular design, it allows for the easy customization, expansion, and cleanliness that you need. However, WireCrafters also has the extra level of security that is essential to keep your data center running. If you have been reading our other blogs, then you understand the necessity of security from theft. WireCrafters has a plethora of locks and wire partitions to customize to your needs while never shirking on the vital security that every server cage requires.
In the End
Keeping an organized data center isn't just recommended - it's mandatory in today's modern day world. Data centers are fast-paced environments, yet at the same time, they're also filled with very delicate equipment. Server cages and other items don't just make it easier for employees to get in and do their jobs, but they also help guarantee the high availability and superior scalability that your own clients will come to rely on. Learn more about our server cages or find a local dealer in your area by contacting us here.
To learn more about our Data Center Server Cages or get a quote, please click the image below.