WireCrafters Woven Wire Mesh Secure Partitions
Woven wire mesh has become the staple across most industries for indoor fencing, machine guarding, tool cribs and for securing inventory with pallet rack enclosures. Its low cost, customizable, easily configurable and virtually limitless in size, thus it's propelled WireCrafters to be the industry leader in wire partition products.
With our 50 years of experience, WireCrafters can provide you with the right woven mesh product to meet your needs large or small. WireCrafters has the capability to weave a variety of mesh sizes with our state-of-the-art equipment. Although our most popular size is a rectangular 2" x 1" mesh using a 10 GA wire, we also weave a tighter 1/2" square mesh with a 12 GA wire and a larger 2" square opening with a heavier 6 GA wire.
If you are wondering what is the best type of woven wire mesh for my application, we've got you covered.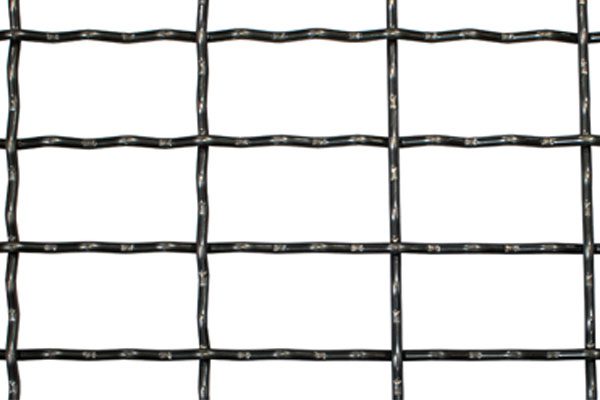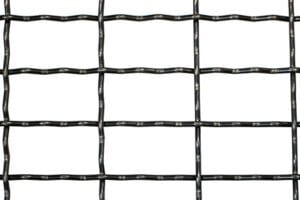 Our standard 2" x 1" mesh works well for basic wire partition requirements like tool cribs, inventory control cages and secured storage cages, similar to what you would find in warehouses, distribution centers and manufacturing facilities. The smaller, tighter meshes, like the 1/2" square and the 3/4" square, are typically used when security needs to be dialed up a notch. These smaller meshes have been used to secure data centers as well as smaller inventory like jewelry, currency, pharmaceuticals and even liquor bottles used by the airline industry.
The larger 2" square mesh with the heavier 6 GA wire is required when the partition needs to be heavy-duty. The concern is not for securing smaller items but more for safety and security. Many government facilities use the heavy 6 GA wire in the import/export areas. This heavy wire adds more security than the standard 10 GA wire mesh because it's thicker and stronger. We also provide this heavy-duty material for manufacturing facilities, where plant and operations managers know their personnel is going to be tough on the equipment. Steel mills, foundries, paper mills and other facilities that handle heavy bulky materials often request the heavier-duty types of mesh.
WireCrafters also manufactures an 11 GA stainless steel wire mesh suitable for corrosive environments. Typically, stainless steel wire mesh is made in a 1-1/2" square pattern. Stainless steel woven wire mesh is commonly found in food preparation facilities where expensive machinery needs to be protected and contained behind physical barriers.
All of the wire mesh products WireCrafters manufactures can be found on our website wirecrafters.com or if you have questions regarding any of the products we make send us an email at info@wirecrafters.com to learn more.
To learn more about our Wire Partition or get a quote, please click the image below.