About the Project
Morris-Jenkins is the largest HVAC company in Charlotte, NC and one of the largest in the nation. With this size, it was vital that the technicians have an organized and secure way to pickup assigned equipment. The need was 152 individual lockers, which allowed for essentials to be passed through and distributed to the appropriate technicians. Furthermore, installations were needed to keep the workplace safe and secure, especially for employees and equipment.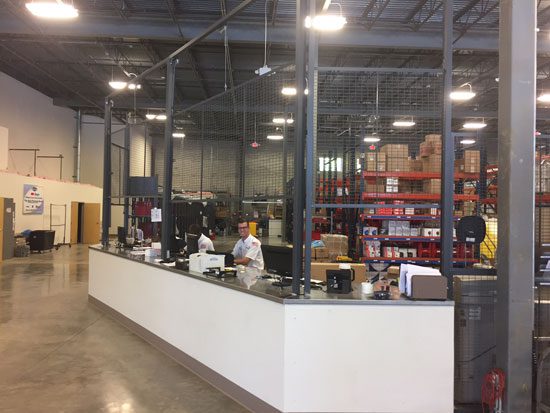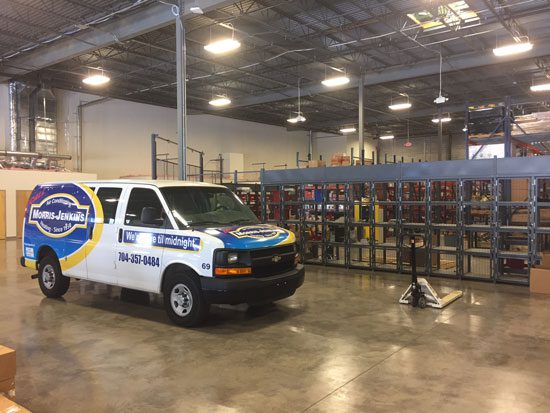 Application of Materials
The Technician Lockers were installed around a huge parts department along with WireCrafters wire partitions & several tunnel doors to allow forklift access in and out of the area. This means that not only were technician lockers installed, but so were customized wire partitions with access tunnel doors for equipment. This allowed for Morris-Jenkins to have exactly what they needed, ensuring organization, safety, and security.
Why WireCrafters?
WireCrafters had the variety and quality products needed for this project, as well as had the easily customizable options. The technician lockers and wire partitions were planned around the needs of the client, allowing them to have the freedom to plan and upgrade their workflow. Quality and customizable products with a trusted company were exactly what was needed for this project!
To learn more about our Wire Partition or get a quote, please click the image below.